前回に続いて今日はシェフィールドでのレースについて!
Today, I am going to give a brief introduction to a point system in the World Series and write on results in Sheffield.
ワールドシリーズは、マルティディスアビリティシステムを使って、全クラスの選手達と競います。基本的には、世界記録を100ポイントと設定して、そこからの乖離率によってタイムをポイント化して、そのポイントで優劣をつけるわけです。
In the World Series, a point system called a multi-disability system is used to compete in all different categories. In the system, world records are "basically" set as 1000 point. A coefficient to calculate a point is different in each classification and a closer time to the world record will be transferred to a higher point.
シェフィールド大会では、100m自由形、200m自由形、50m平泳ぎ、50mバタフライ、150m個人メドレーの計5種目に出場した。
I raced in 100m Freestyle, 200m Freestyle, 50m Breaststroke, 50m Butterfly and 150m Individual Medley in Sheffield.
そして、なんと、
50m平泳ぎで金メダル!
150m個人メドレーでは銀メダルを獲得しました!
And then, I won the gold medal in 50m Breaststroke and the silver in 150m Individual medley in all categories!!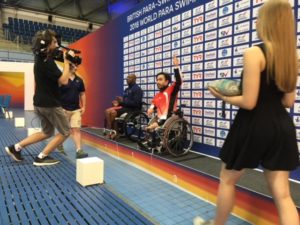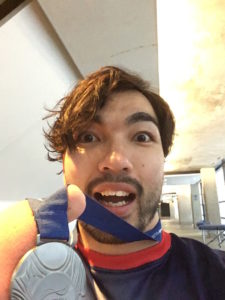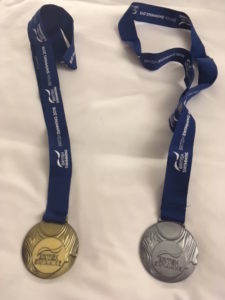 特に50m平泳ぎでは50秒を切ることができてよかったと思っています。
I am especially glad to have got under 50 seconds in the 50m breaststroke.
そして英語でインタビューも受けました。
I was interviewed in English after the medal ceremony of 50m Breaststroke…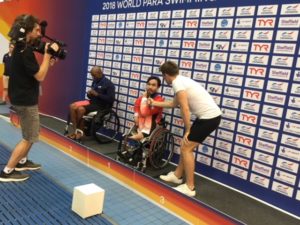 その他の種目はメダルこそなりませんでしたが、100mと200m自由形では、今シーズン世界ランキング1位のタイムを出すことができました。S4クラスで、自由形でもメダルが狙えるようにこれからも頑張りたいと思います。
And also, in the S4 category, I got the fastest time in the world this season in 100m and 200m Freestyle!! I will train for Freestyle to win medals at major international competitions!
またまた写真をどうぞ。
extra photos are as follows!
ドヤ顔トレーナーの志村さん!笑
A physio trainer, Shimura-san with his smug face lol!!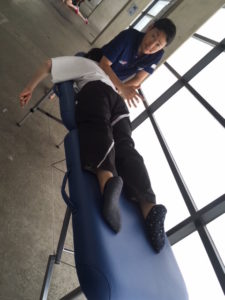 あいりとみくに。
Airi and Mikuni on the way to Berlin.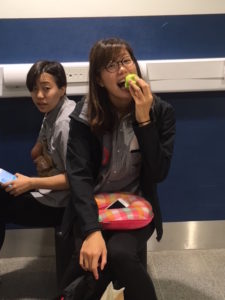 それではまた!
Sayonara!
【Results】
50m Breaststroke  49.90 / 1st: Gold Medal
150m Individual Medley  2.44.46 / 2nd: Silver Medal
200m Freestyle  3.02.47 / 5th
50m Butterfly  46.50 / 5th
100m Freestyle  1.26,52 / Heats