少し遅くなりましたが、ワールドシリーズの報告をしたいと思います。
まずはイギリス、シェフィールド大会のから。
A throwback to the World Series in Sheffield.
第1回は、クラス分けです。約15年ぶりにクラス分けを受けました。
In this time,  my classification test is going to be explained. I had a classification test for the first time in 15 years!
肢体不自由のクラスの選手は、事前に医者の診断書を出した上で、現地で陸上でのテストと水中でのテストを受けて、どのクラスが適切か判断します。その後、必要な選手は、レース観察も実施されます。
Generally, all physically impaired athletes take a test on the land and one in the water to be classified. A race observation is also implemented if necessary.
私はレース観察も実施して、S5/SB3/SM4クラスからS4/SB3/SM4クラスに変更となりました。
I had both tests and also a race observation and my classification was changed from S5/SB3/SM4 to S4/SB3/SM4.
なんで変わったんですか?と聞かれても、理由はわかりません。15年の間に身長や手足の長さが変わったかもしれませんね。
I guess you wonder why it was changed, but honestly, I do not know the reason. My height and/or length of each limb may have been changed in the past 15 years? Or the different reason may be related.
S4になったことで、違うクラスの選手とレースができるのは、楽しみですね。
Anyway, I look forward to racing with guys who haven't raced together yet in the new classification!!
写真を幾つか。
I put some photos as follows!
クラス分けでお世話になった吉岡さんと。
With Yoshioka-san who supported me for my classification test.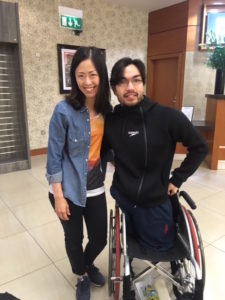 チームメイト達と。
With my teammates.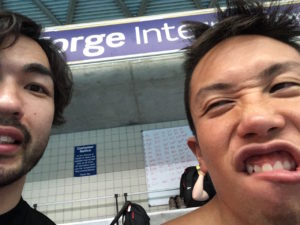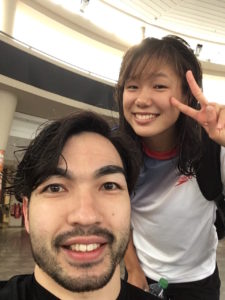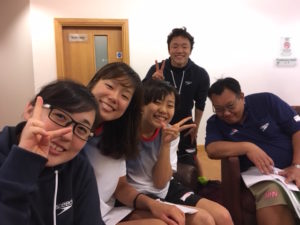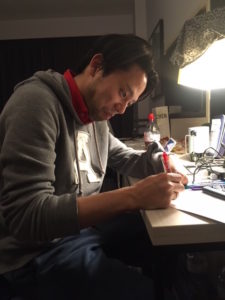 Taka's training 1.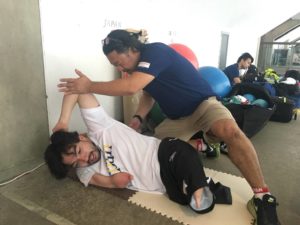 Taka's training 2.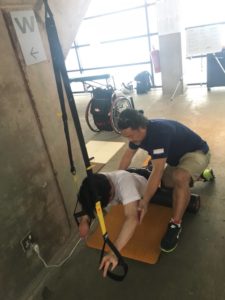 大学でどんなトレーニングをしているかもいずれ紹介したいと思っています!!乞うご期待!
I am planning to upload what I am dry training at Northumbria University in the future. Stay tuned!!
それではまた。
Sayonara.