ワールドシリーズに出場するためにシェフィールドにやってきました!
シェフィールドはニューカッスルから電車で2時間くらいで着きます。
I'm in Sheffield for the World Series! It took about 2 hours from Newcastle by train.
この会場は、よく大学の大会で使っているのでお馴染みの場所です。
This competition takes place at Ponds Forge where I have raced a lot for BUCS championships as a member of Team Northumbria.
シェフィールド大会の同室はこの方!15歳、高校生の荻原虎太郎くん。(僕の年齢のおよそ1/2・・・歳を感じます。。。)
Roommate in Sheffield is Kotaro Ogiwara who is a 15-year-old young star(Half of my age…I feel old lol.)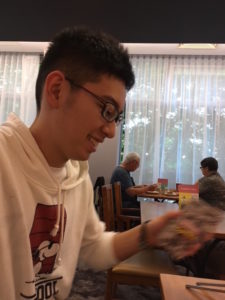 この大会のメインイベントは、15年ぶりに受けるクラス分け。
そのクラスによって、今回の出場種目もこれから世界大会でメダルを狙う種目も変わってきます。
Tomorrow, I am going to take a classification test for the first time in 15 years.
My events in which I race this time and also aim to win a medal(s) at the major international competitions will be changed by the result.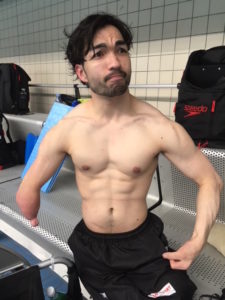 そのクラス分けは明日、楽しみです。
I am looking forward to it!!
それではまた!
Sayonara!