WOWOWのイベントで来日した、オーストラリアのエリー・コール選手とブラジルのダニエル・ディアス選手が僕らが練習しているプールに顔を出してくれました。
Two Paralympic legends: Ellie Cole from Australia and Daniel Dias from Brazil who are staying in Japan for events came visit us training last night!
僕にとっては、昔から知っている選手でパンパシフィック選手権以来の再会となりました。
It was lovely to see my old friends who know each other for more than 10 years for the first time since Pan Pacs in August.
たくさん話ができて、いい時間になりました。
I had a great time to catch up with them!
二人とは、また来年の世界選手権で会えるでしょう。楽しみですね!
I look forward to seeing them again at the world championships next year!
エリー選手と。 with Ellie.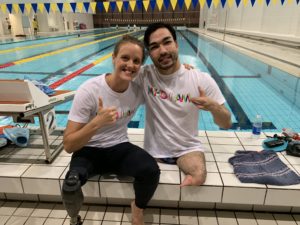 ダニエル選手と。with Daniel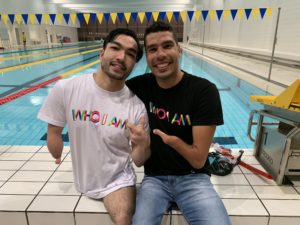 彼らくらいパラで金メダル獲りたいなぁ笑。
I would like to win many golds in the Paralympic Games like them! haha..
Hope they have an amazing time in Japan!
それではまた!
Sayonara!