先週末に、タイン川の近くにある、Kilnというカフェに行ってきました。
I went to a cafe called the Kiln at the quayside last weekend.
ニューカッスルは、海も綺麗ですが、川沿いも素敵です。川にかかる、ミレニアムブリッジと、タインブリッジは有名です。
Newcastle has the beautiful coast but quayside is also nice and the Tyne bridge and millennium bridge are well known.
​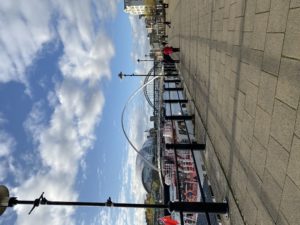 Kilnは、カップやお皿がオシャレで、日本の焼き物っぽいですよね。焼き物体験も出来るとか、今度やってみようかな。
In the kiln, all of the cups and plates are made by kiln and there are pottery classes as well! I would like to try at some point!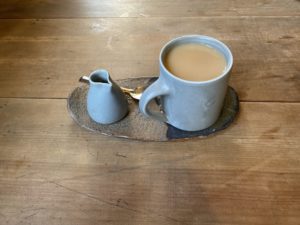 興味のある方は、" kiln.cafe"で検索できるょ。
You can search it with ​" kiln.cafe", if you are interested in.
それではまた。
Sayonara.