世界選手権が終わりました!
World Championships are over!
最終種目の50m 平泳ぎでも銀メダルを獲得し、合計銀メダル4個、銅メダル1個を獲得しました。
I won the silver medal in my last event, 50m Breaststroke and have got 4 silver medals and 1 bronze medal in total.
50m 平泳ぎでは、200m自由形の後で疲れがあった中でも、昨年のアジアパラ大会よりも速く泳げたので良かったと思います。
I'm happy to have got a faster time than the Asian Para Games last year even though I felt stiff after the 200m Freestyle.
来年に向けて、銀メダルが金メダルに変わるようにトレーニングしていきたいと思います。
I will train hard to turn the silvers to golds at Tokyo 2020 next year.
たくさんの応援、ありがとうございました!
I would like to thank you to all of you who supported and cheered me for the world championships!
Photos by エックスワン
100m Freestyle: 1.22.38 🥈
150m Individual Medley : 2.37.29🥉, PB, NR
50m Freestyle: 37.56🥈, PB
200m Freestyle: 2.53.22🥈, PB, NR, AR
50m Breaststroke: 48.83🥈
#worldparaswimmingallianzchampionshipslondon2019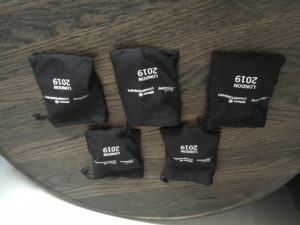 それではまた。
Sayonara.