皆さん、お元気ですか?
Hello, how are you doing?
今日もTaka's training ってなわけで、家でやっているトレーニングをお伝えしようと思います。
I'm going to tell you about a new exercise that I do at home.
今日のトレーニングは、Rolling です。道具は一切いらないので、ぜひやってみてください。
The exercise is called "Rolling". You don't need any equipment to do!
まずうつ伏せになります。
Firstly, you lie on your stomach like the photo.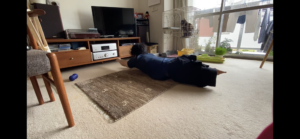 そして、手を使わずにひっくり返ります。
And then, you roll over on your back without using hands.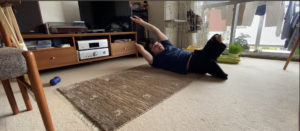 ひっくり返ったら、手と脚をタッチ!
After that, you fold your body to touch your toes by your hands.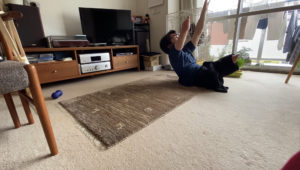 僕は脚がないので下半身が上がってませんが。。。
I can't lift my lower body because I don't have legs and therefore struggle to keep the balance.
反対側もやります。
You roll to the other way.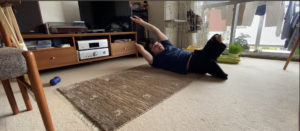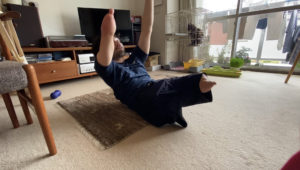 左右交互に転がって、10回タッチ(左右5回ずつ)を2セットやってます。
I roll to both sides alternately and touch 10 times in total. I do 2 sets of 10 times.
皆さんもぜひやってみて下さい。
You can try if you fancy!
それではまた!
Sayonara!