昨日、一五一会についての投稿と演奏動画をSNSに載せました。
Yesterday I wrote a story about Ichigo-ichie with my performance on Facebook and Instagram.
まだ見ていない人は是非、下記のリンクから見てみてください!
If you haven't watched it yet, please see from the link below.
https://m.facebook.com/Takayuki-Suzuki-206339769919263/?ref=bookmarks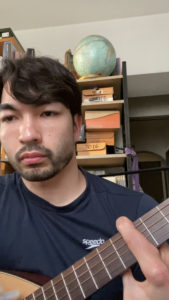 さて今日、その一五一会のために買ったストラップが届きました。
By the way, I've got a strap for the ichigo-ichie today!
ジャーンと。
Ta-dah!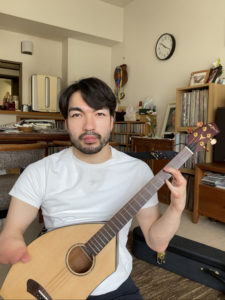 前からではよく分かりませんね😅。
It's hard to look at the strap in the picture😅.
後ろはこんな感じ。
This is it.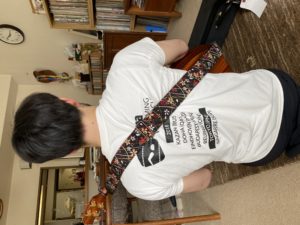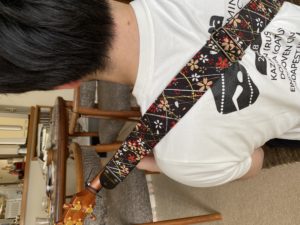 綺麗じゃないですか?
It looks nice, isn't it!?
日本らしさがあるものを選びました。
It has a Japanese atmosphere.
これからの演奏がより楽しくなりそうです。
I am excited to play with the strap from today!
それではまた!
Sayonara!