金曜日のお話ですが、BUCS アワードディナーに出席するためにブリストルに行ってきました。
A little throwback to Friday evening, I went to Bristol for the BUCS Awards Dinner.
BUCSを知らない方のために、BUCSとは簡単に行ってしまうとイギリスの学生選手権のようなものです。
For some of you who don't know what BUCS is, BUCS stands for the British Universities and Colleges Sport so it means like British University Championships.
この大会は、ノーザンブリア大学に通いだした一年目から出場していて、今回、ありがたいことに、スポーツマンオブザイヤーにノミネートされました。
I have been competing in them since my first year of Northumbria University and was thankfully nominated for the sportsman of the year this year.
この大会の特徴の一つに、障がい者アスリートも参加でき、且つ大学のポイント獲得にも貢献出来る事が挙げられます。
One of the features of BUCS is that both able-bodied and disabled athletes compete and disabled athletes can also contribute to getting points for their University.
いわば、日本でいうインカレで障がい者のアスリートが大学の為に貢献出来るという事です。日本で実現出来るのかなというほどの画期的な事だと思います。
It is, so to speak, disabled university athletes in Japan can do at the Japanese University Championships! That is unreal!
惜しくも受賞とはなりませんでしたが、とても良い経験をさせて頂き、久しぶりにたくさん飲みました(ディナーとそのあとのナイトアウトで)笑。トータル15時間のブリストル滞在の中で7時間以上飲んでたと思います笑。あと、初めてショットも飲みました。
Event though I didn't win the award, I really enjoyed the dinner and after. I was drinking for more than seven hours out of fifteen hours of the stay in Bristol 😂 and have had a shot for the first time in my life!
写真をいくつか。
Some photos.
[Starter]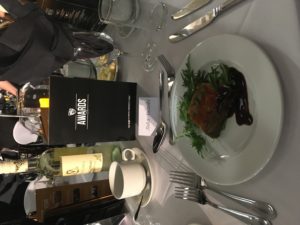 [Dessert ( forgot taking a photo of the main 😂 )]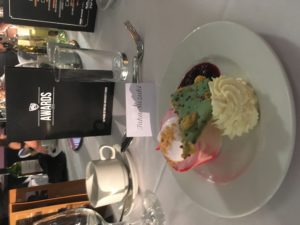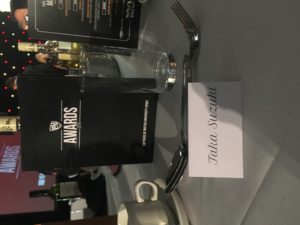 [Gorgeous ladies and a bartender ]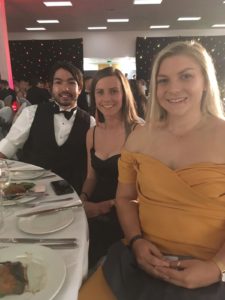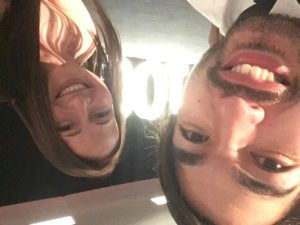 バーテンダールックなんとかならんかなぁ笑。
I will try not to be looked like a bartender next time! Haha.
それではまた。
Sayonara.