皆さんお元気ですか?
Hello guys, how are you doing?
一部の国でロックダウンが段階的に緩和され始め、それらの国では、スイマーがプールで泳げるようになりました。
The restrictions of the lockdown have been eased, and swimmers have become allowed to swim in a pool in some countries.
そこで、私も負けじとスイムセッションを敢行!
So, I tried to do a swim session for the first time in about a month!
やる気満々のこの表情。
I was full of motivation as you can see the picture of me in a bath.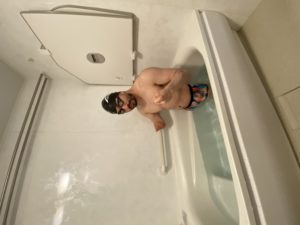 入水完了。
Take your mark.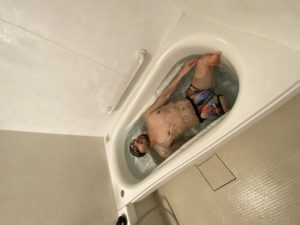 しかし、
But,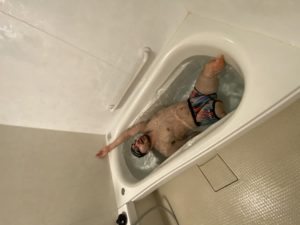 泳げんかった。
A bath was too small to swim…
それではまた!
Sayonara!