アジアパラ競技大会の地、インドネシアから無事に帰国しました!
I have come back from Indonesia where the Asian Para Games took place! 
まずはじめに、たくさんの応援を頂きありがとうございました。
First of all, I would like to thank you to all of them who have supported me for the games. 
また大会のおよそ1週間前にインドネシア中部で起きた大きな地震や津波によって多くの方が被災されたにも関わらず、今大会を予定通り開催して下さり、我々を温かく迎え入れて下さった組織委員会ならびにインドネシアの皆様に感謝申し上げます。
And also I would like to express my appreciation to the APC and people in Indonesia that they held them with their warm welcome despite the great earthquake and tsunami that occurred the week before the games.
今大会は、日本選手団のキャプテンを務めさせて頂き、とても光栄でした。
In the games, I am honoured to have been a captain of a delegation.
個人の成績は、お伝えした通りですが、出場した5種目全てで大会新記録と金メダルを獲得できました。自由形ではリオパラリンピックの金メダリストにも勝つことができ、良かったと思っています。
In terms of my races, as I already told in my last post, I have won 5 gold medals along with 5 new games records! Especially, I was glad to have won against a gold medalist in the Rio Paralympic Games.
結果/ Results
4x50m Free Relay 20p: 2,35,64 🥇/New Games Record
100m Freestyle S4 : 1,22,81 🥇/ New Games Record
200m Freestyle S4: 2,59,05 🥇/ New Games Record
50m Freestyle S4 : 37,76 🥇/Personal Best /New Games Record
50m Breaststroke SB3: 48,87 🥇/ New Games Record
今大会は、満員のお客さんで会場が埋まり、雰囲気がとても良く、レースを盛り上げてくれました!
The aquatic centre was filled by spectators and therefore the atmosphere was livened up. I was happy to have soaked it up!
それでは最後にインドネシアで獲れたいろんな写真をどうぞ!
Lastly, some photos taken in Indonesia are as follows!
With Ryo and Airi during the flight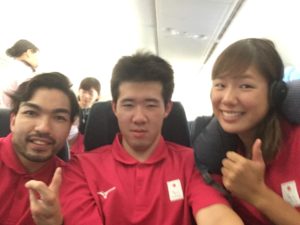 With Sekiguchi san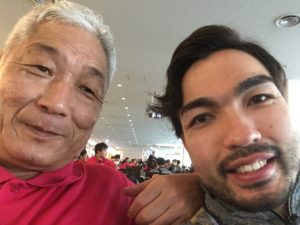 Obara san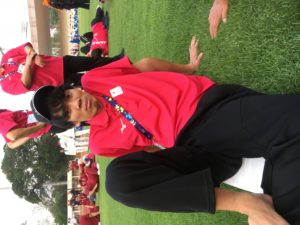 Before the opening ceremony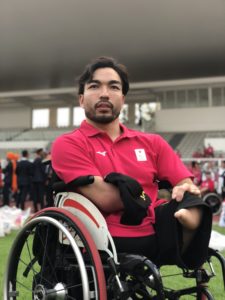 The opening ceremony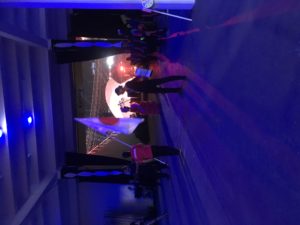 My foster mum came to watch my races!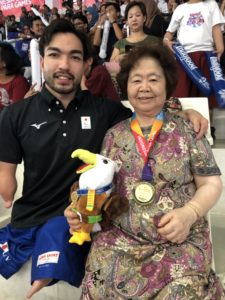 My foster sister drew it on a flag.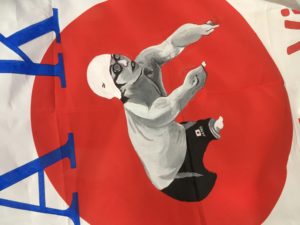 Members of the relay.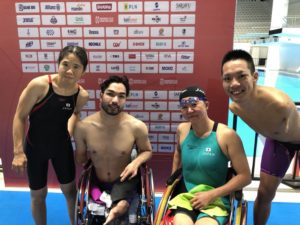 With volunteers at the medal ceremony.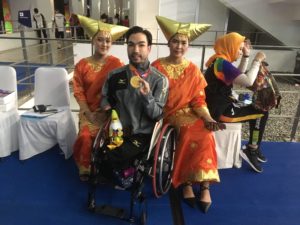 With Mikuni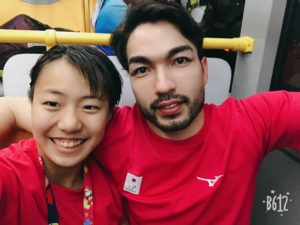 And again with medals!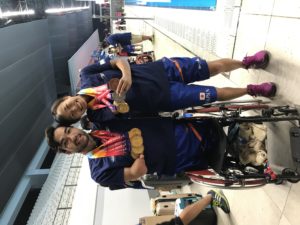 With Airi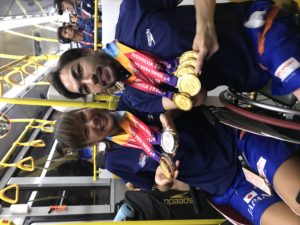 With Koizumi san who is a Japanese trainer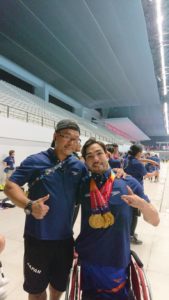 Sakura on Airi in a chair 😂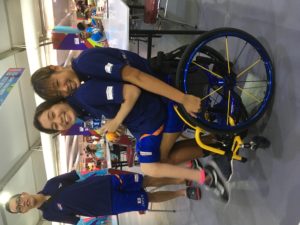 With Monden san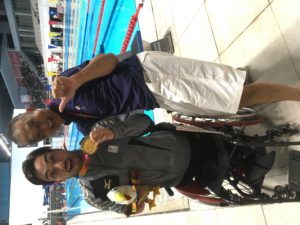 Japanese chess matches took place after the APG!
Dolls I got in the ceremony.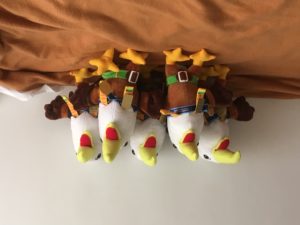 Five golds!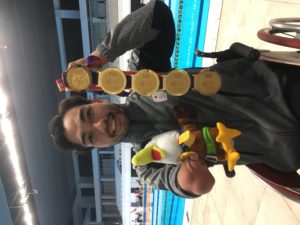 ではまた!
Sayonara!