いかがお過ごしですか?
Hi👋, I hope you are well!
6月17日から20日まで、ドイツ、ベルリンで行われたIDM Berlin という大会に出場していました。
I went to Berlin for the competition called the IDM Berlin.
コロナ禍で海外遠征に参加する不安は少なからずありましたが、東京パラに向けてレースの経験をする為に出場しました。
I was a bit worried about participating in international competitions during the COVID 19 outbreak but did because I needed to earn race experiences more before the Tokyo Paralympic Games.
結果は下位の通りです。
The results are as follows.
200m Freestyle. 2:53.88 🥈
100m Freestyle. 1:21.53  🥈 PB & AR
50m Freestyle. 37.47  🥈 PB & AR
2種目で自己ベスト更新&アジア新記録でした。200m 自由形でも、2019年の世界選手権で出したアジア記録に迫るタイムを出せました。
I got the personal best times in two events and broke the Asian Records in both! I am happy to have earned a similar result in the 200m Freestyle to the World Championships in 2019.
50m自由形では、アテネパラリンピック以降目標にしていた、尊敬する花田さんの持つアジア記録を更新する事ができ、嬉しく思います。
I am happy to have broken the Asian Record in the 50m Freestyle that Hanada-san held because I respect him and tried to get a faster time than his record.
全ての選手が同じホテルに滞在し、外出は必要最小限に留める。競技会場に入る前に抗原検査を必ず行いました。またN95レベルのマスクを着用しなければならないなど、コロナウイルス感染対策が講じられていました。
All participants stayed in the same hotel, all of them had to take the rapid corona test before entering the pool every day, and they had to wear protective masks such as N95 masks to avoid infections.
ただ食事はバイキング形式で、対面で食べたり、海外の選手達は大声で話しながら食べていたりと、この中にコロナウイルス感染者がいたら感染拡大するなと思う感じでした。
However, there are risks to infections at the restaurant because it serves smorgasbords, and people spoke loud while eating.
実際に遠征中に、ロシアとカザフスタンの選手、スタッフで感染者が出ました。
During the competition, some people from Russia and Kazakhstan tested positive.
幸い、会場で受けるPCR検査も全て陰性、ドイツ出国72時間前までに受けるPCR検査でも陰性で、現在も特にコロナウイルスの症状は出ていません。
Fortunately, I had tested negative at all corona tests I had in Berlin, and I have not had any symptoms so far.
現在はイギリスに戻り、イギリスのコロナウイルス対策により、自宅での隔離中です。
I came back to Newcastle on the 21st of June, and I am in quarantine according to the British government's decision now.
隔離が開けたら、トレーニングを再開します。
After my quarantine ends, I start training again.
最後に写真をいくつか。
Lastly, I will show you the photos.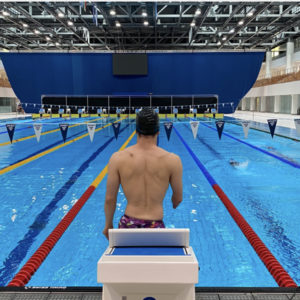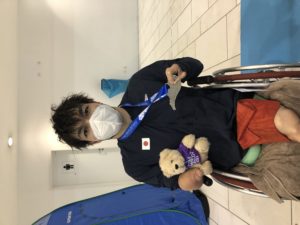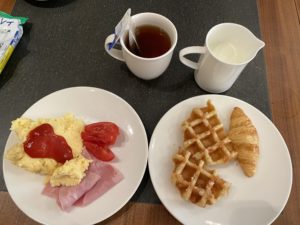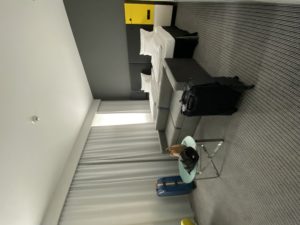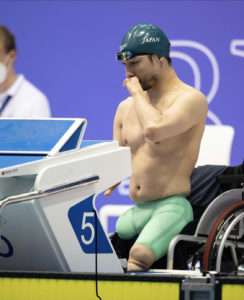 *The photo is from the paraswimming.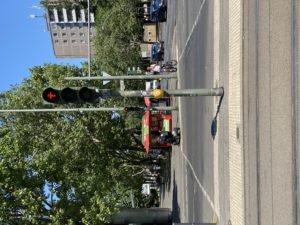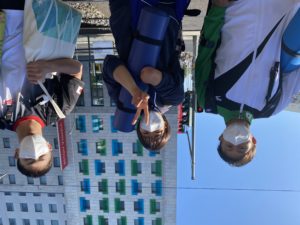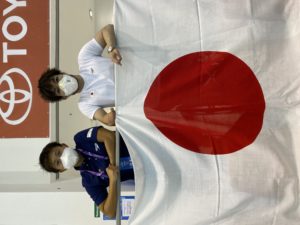 それではまた!
Sayonara!